The Paint Shaker by Timodel saves you time and effort by mixing all types of paint in a fraction of the time that it would when mixing by hand, it produces a thorough and consistent mix every time which is essential for serious modellers but can't easily be achieved manually.
The Paint Shaker has the added advantage of mixing paints whilst still inside their original sealed containers, therefore avoiding unwanted splashes, drips and spills that you can experience when using a conventional stirrer.
The robust cradle and straps will securely hold bottles, tins or jars of paint up to 35mm in diameter making it compatible with all major brands of paint for modellers.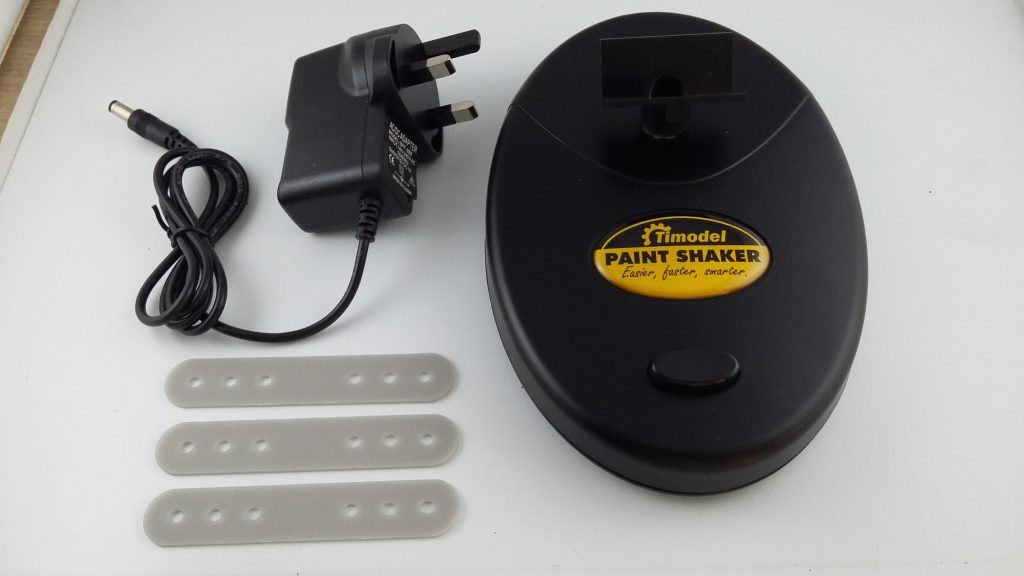 Easy to use
Using the paint shaker is easy. Simply place your jar, tin or bottle of paint (up to 35mm in diameter) into the cradle on the top of the machine, secure the elasticated strap over your paint container and switch on the machine. The paint shaker does all of the hard work for you by thoroughly shaking your paint until it is completely blended, the shaker should take between 20 and 30 seconds to complete its task depending on the paint. Once mixed, remove your paint from the shaker and you're good to go, no fuss, no mess and no hard work involved. The paint shaker can even tackle older paints that have completely separated, as long as they have not dried out just give them a longer shake on the machine and your paint can still be used when you may have previously considered throwing them away!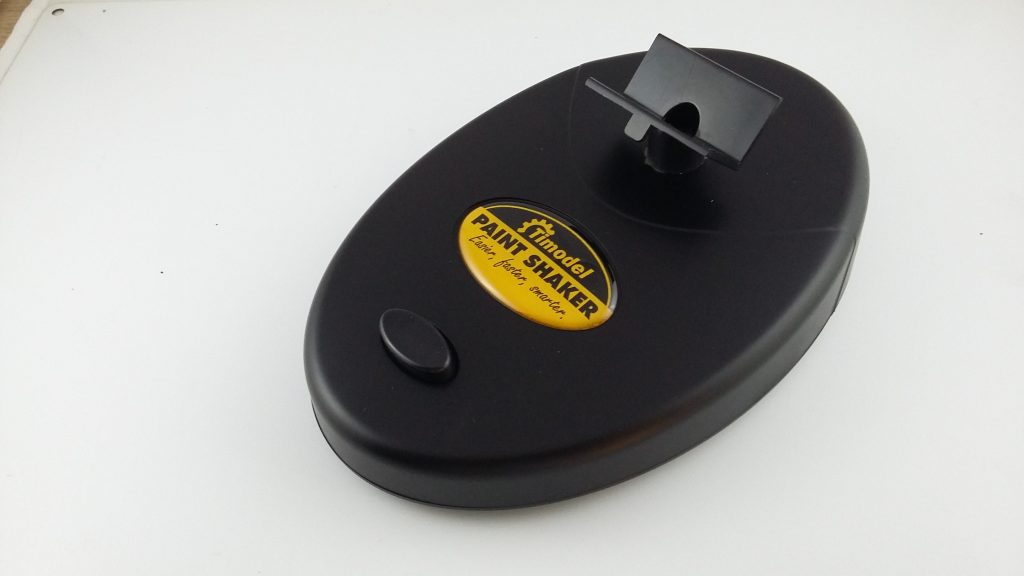 Specifications
Compact
Operates on batteries or a mains power supply
Can be used with tins, bottles or jars of paint
Mixes enamel, acrylic, lacquers and washes
Produces a consistent mix every time
Clean, fast and efficient
A valuable aid for modellers with dexterity conditions
Includes 3 straps
UK mains adaptor included
Requires 4x AA batteries (not included) when operating remotely away from mains power
Videos